Restaurant


Karlos Arguiñano's cuisine, a gastronomic proposal strongly influenced by his surroundings, where local and seasonal produce is the main ingredient.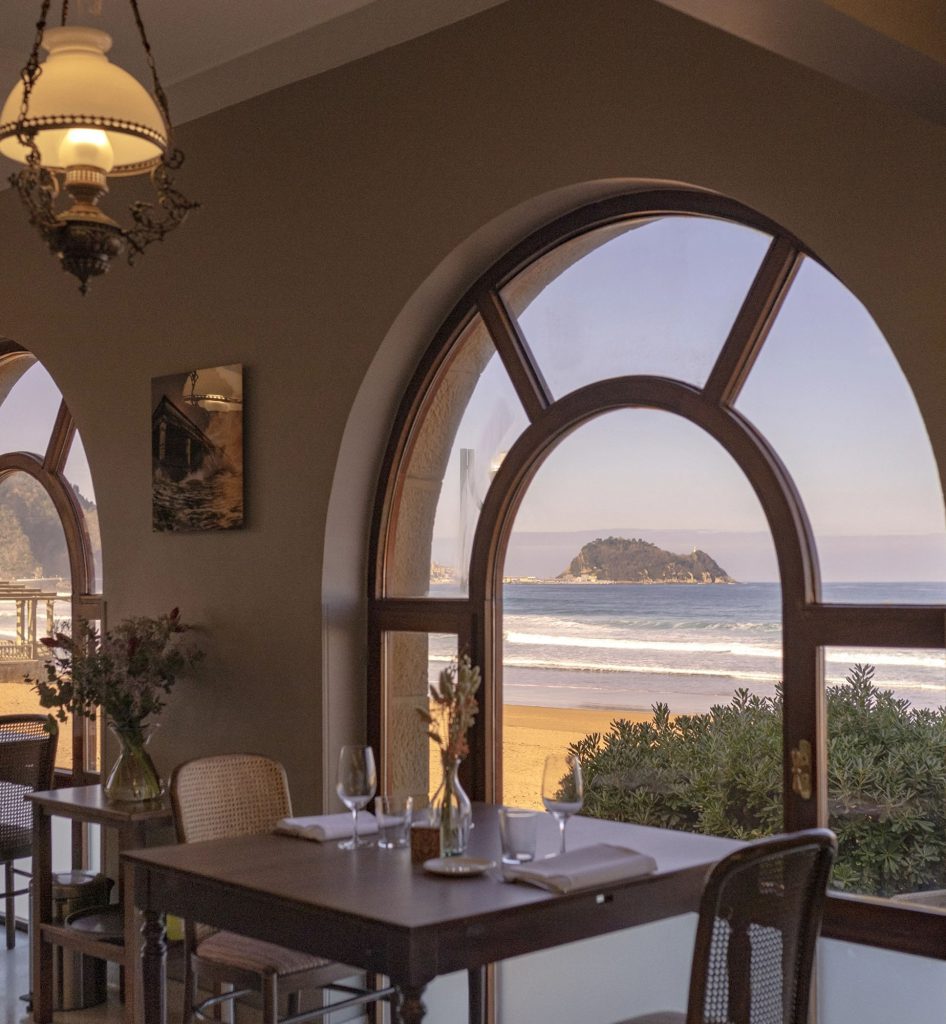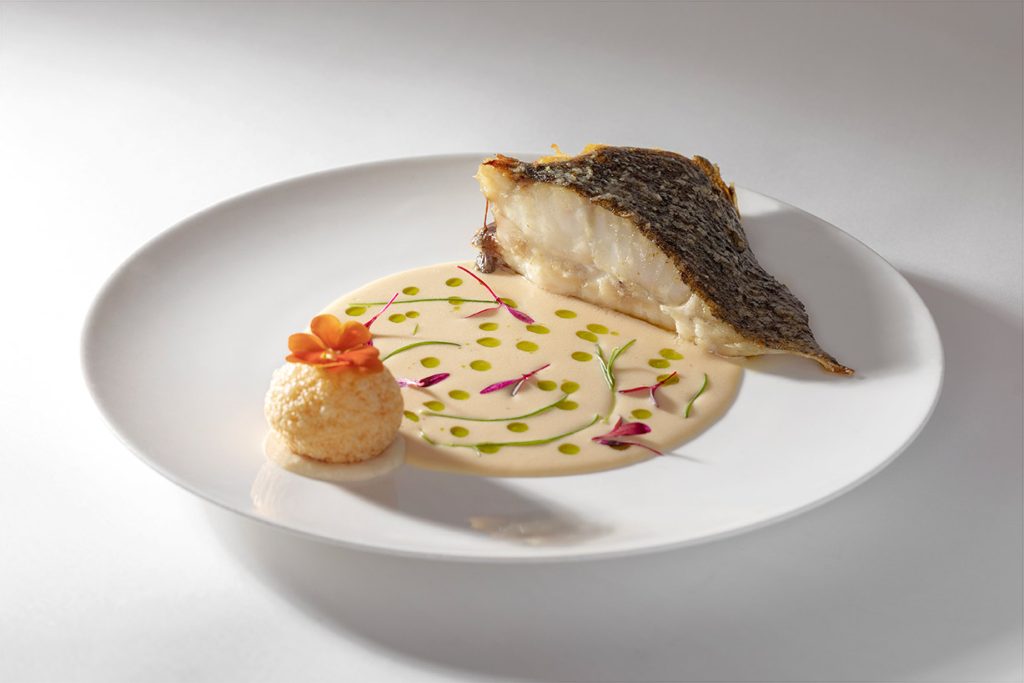 A cuisine that has been inherited by his children Zigor and María and which today they implement with mastery together with the whole kitchen team.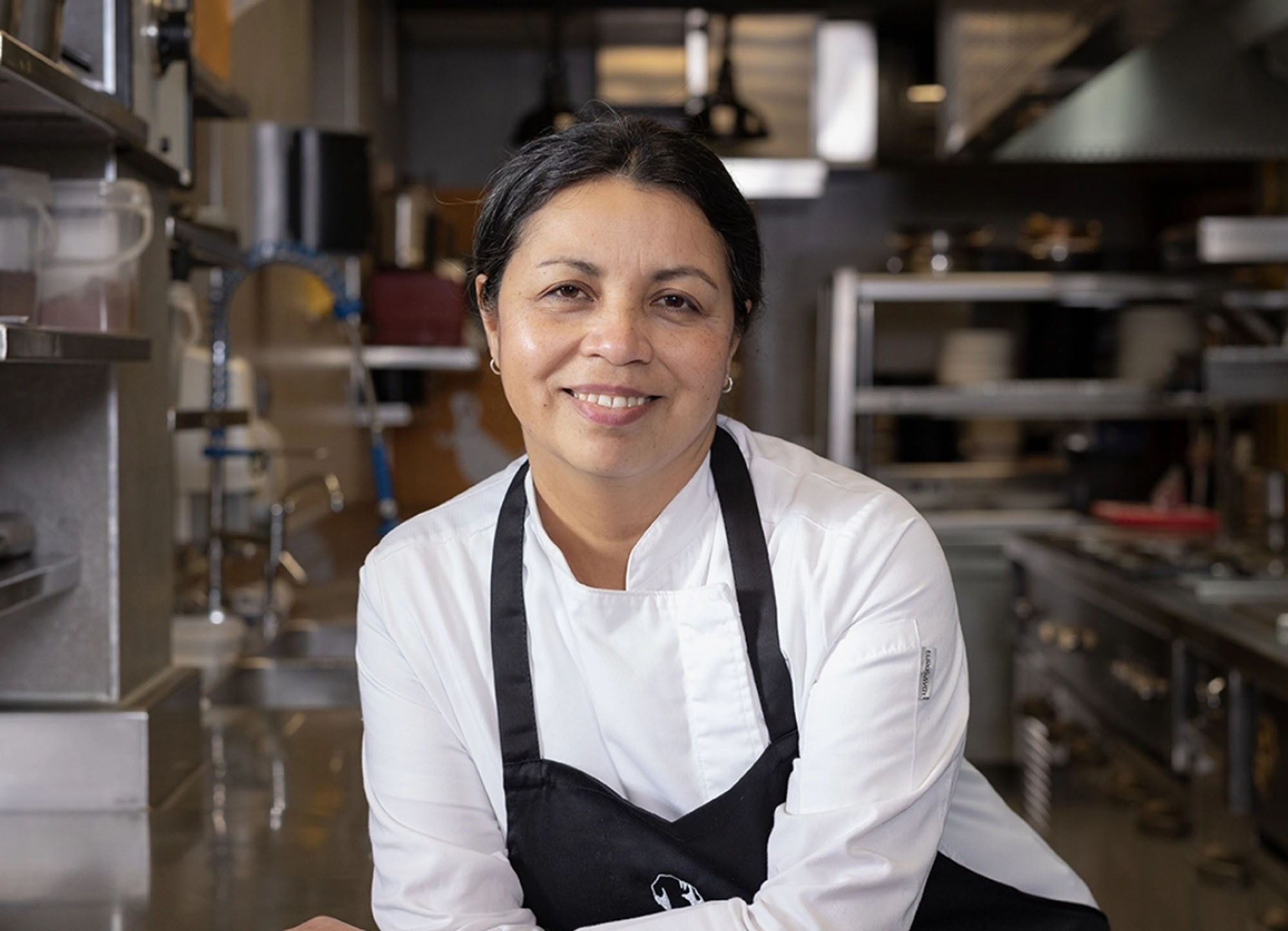 María Torres
Trained at the Aiala cooking school and later specialised in pastry making under the guidance of two great mentors, Eva and Joseba Arguiñano. Together with Zigor, she runs the restaurant's kitchen, supervising each pass and order and is a fundamental support in the preparation of the à la carte menus and main courses, contributing her know-how and personal touch to the restaurant's offer.
Since she arrived from Argentina under the guidance of Karlos Arguiñano, he has been her great reference point, sharing his values and setting a seasonal cuisine where raw materials and dedication take precedence.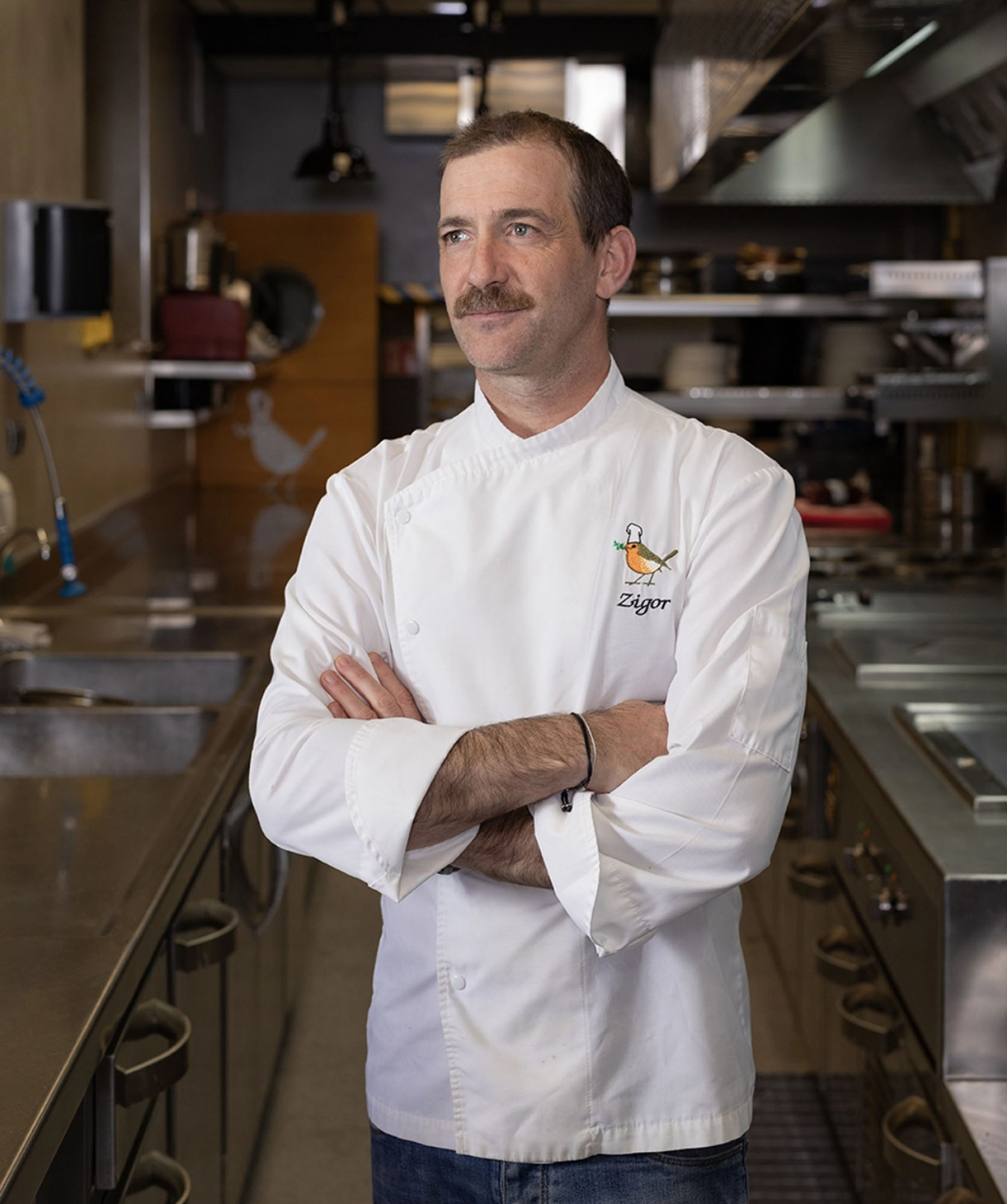 Zigor Arguiñano
Trained at the Aiala cooking school, he began his career with internships at the Akelarre Restaurant, the Restaurant Guria in Bilbao and other prestigious restaurants in our region. In 2000, he joined the Karlos Arguiñano Restaurant team as head of the various cooking departments under the direction of Mikel Mayan, until he became head chef in 2010. Since then, he has run the kitchen of the Karlos Arguiñano Restaurant.
Since he was a child, he has shared the values and respect for cooking transmitted by his father, which has laid the foundations of his cuisine, respect for the product and care in the preparation of each dish.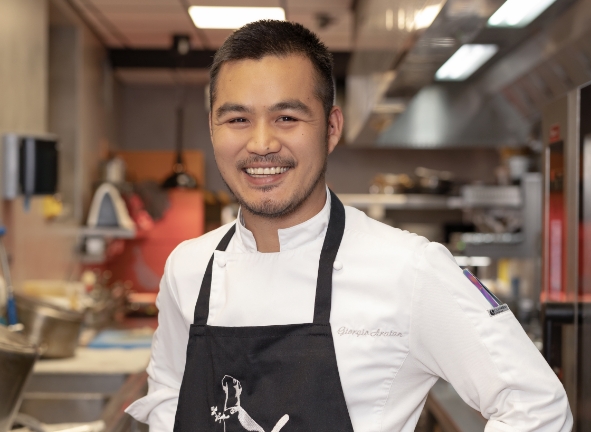 Giorgio Aratan
Also a student of the Aiala cooking school, he has worked with great chefs such as David Muñoz, Dani López of the Kokotxa Restaurant and other top restaurants in our gastronomy. Gio has been a mainstay of the restaurant for years. Right-hand man of Zigor Arguiñano, he supervises the processes as head chef.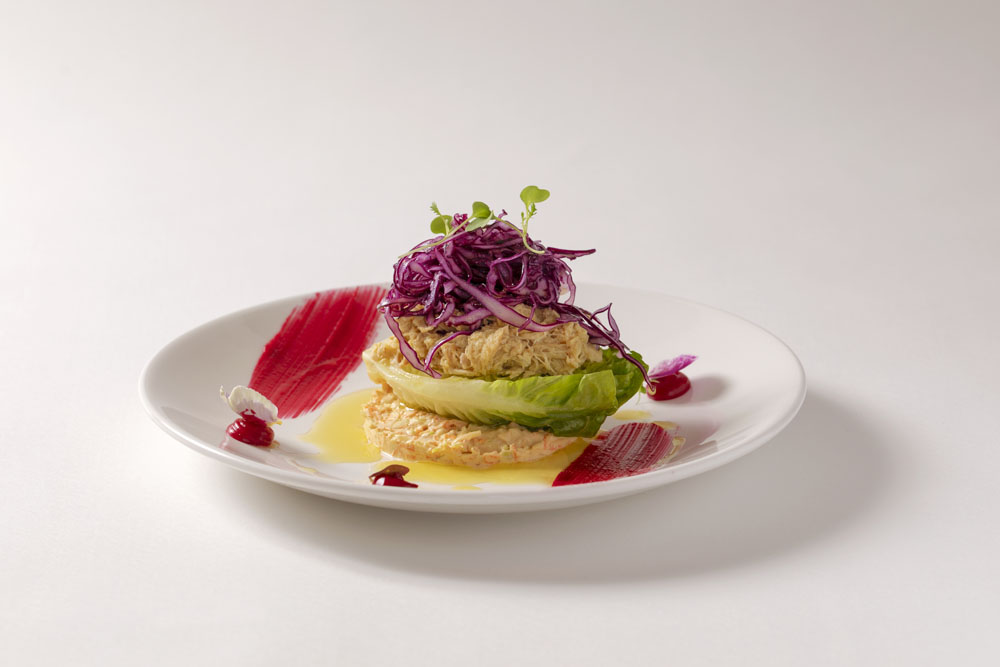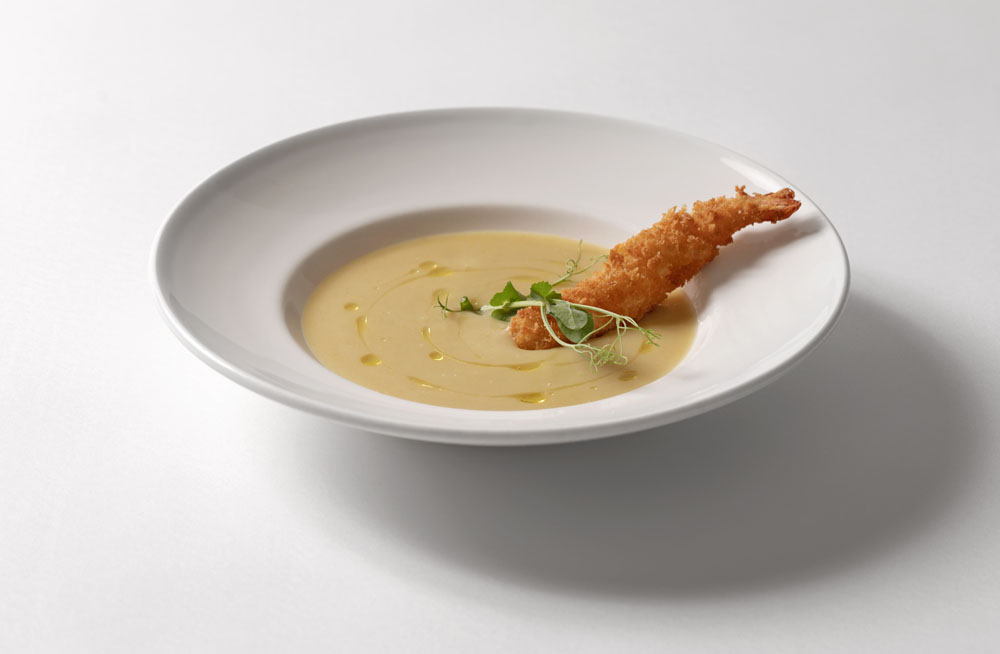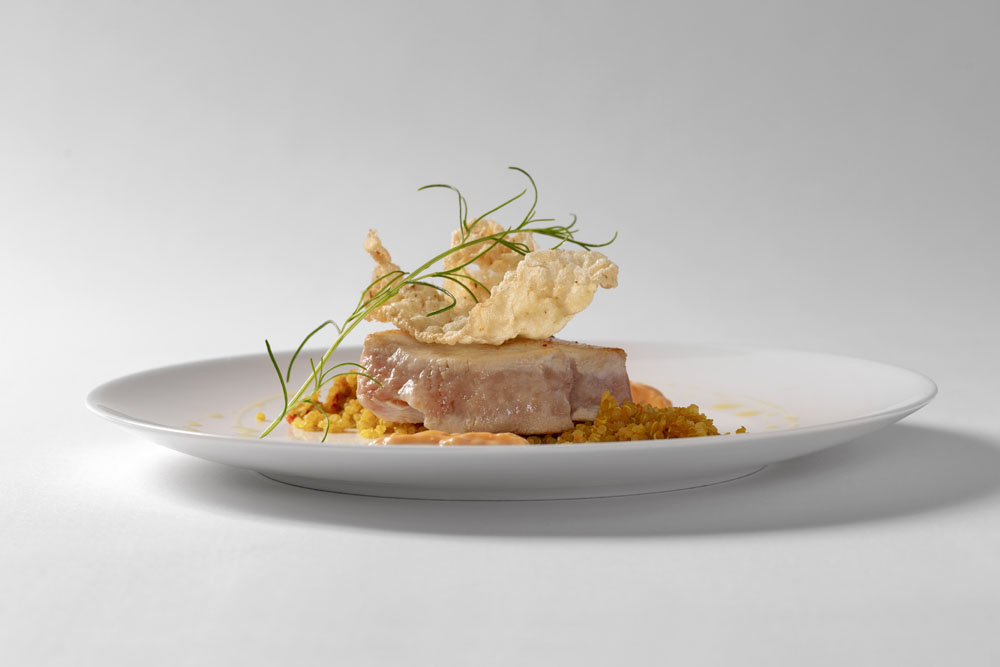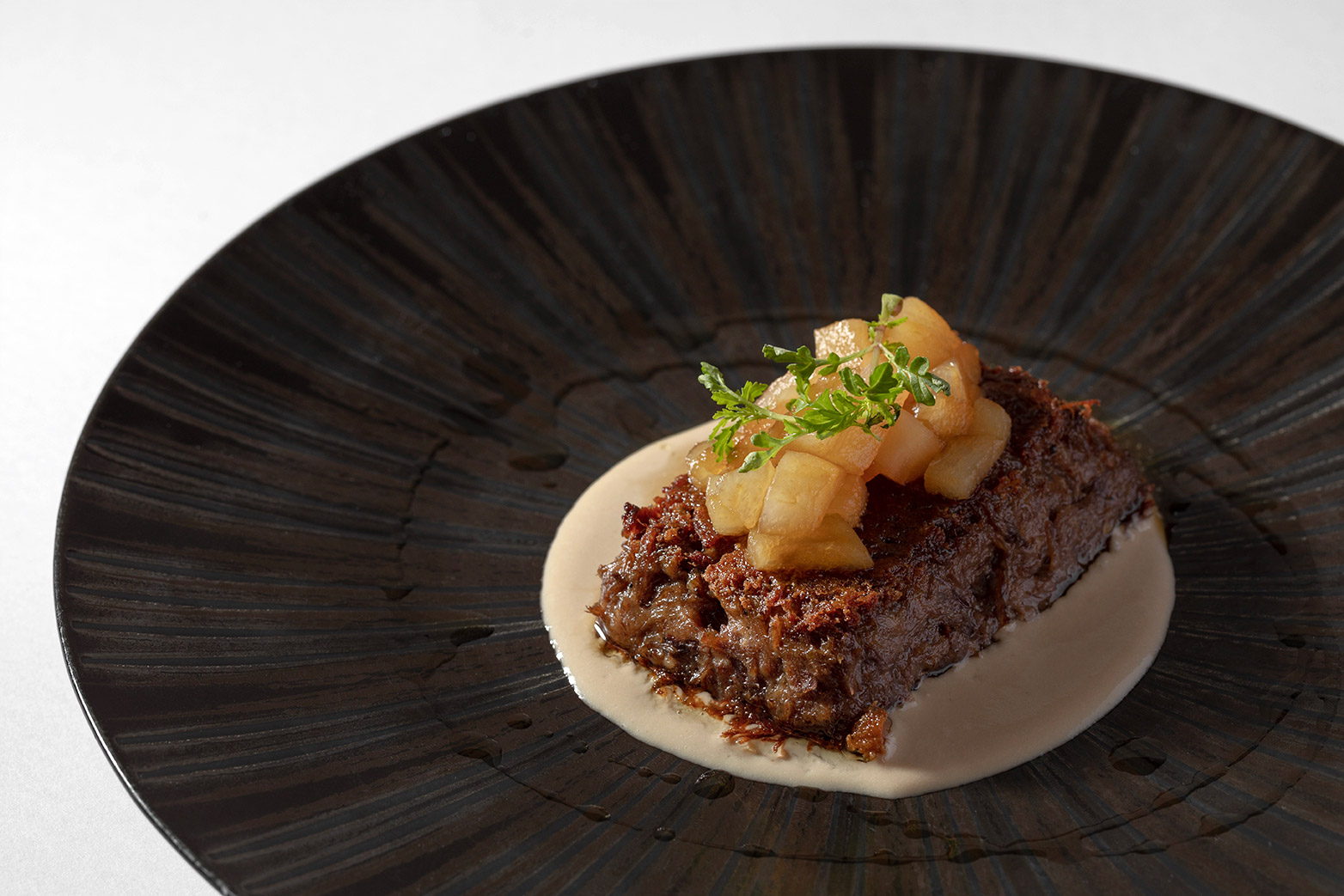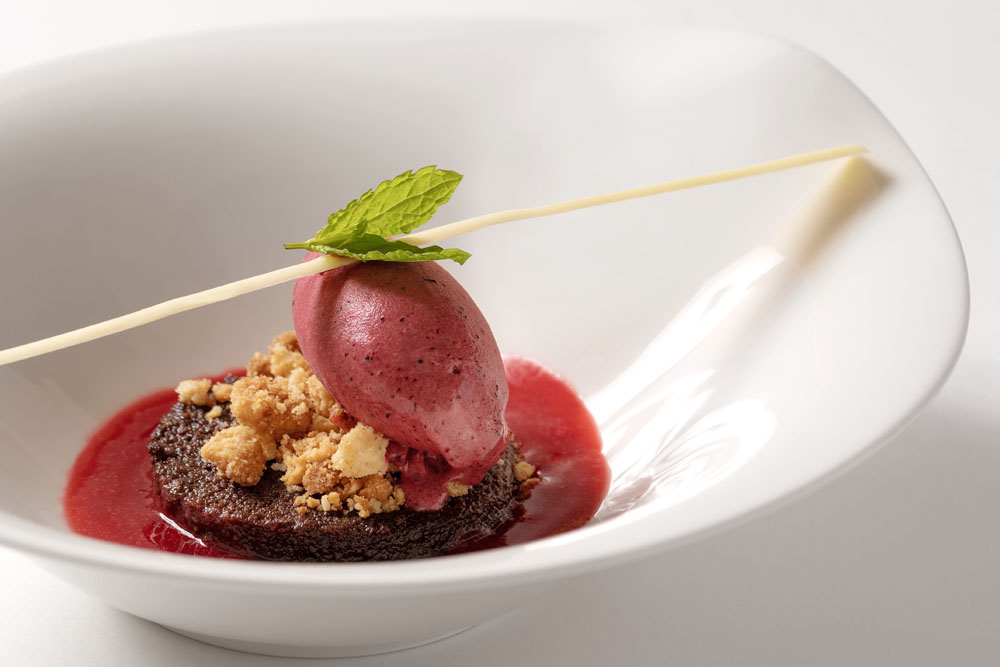 Seasonal tasting menu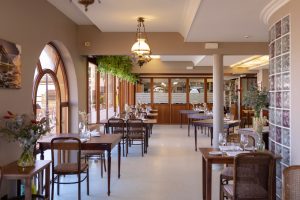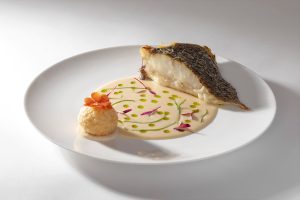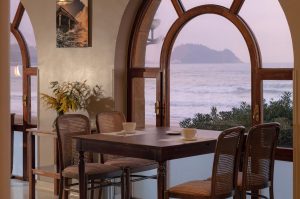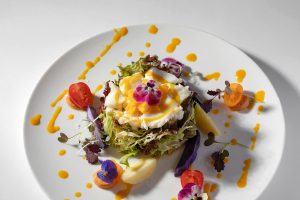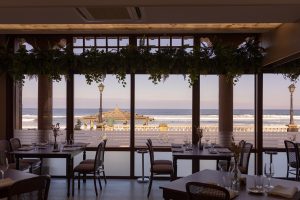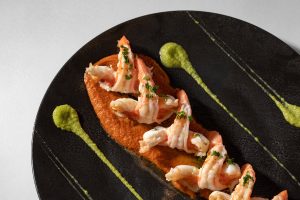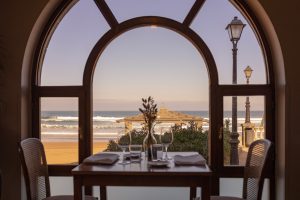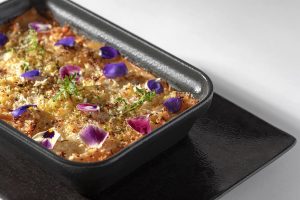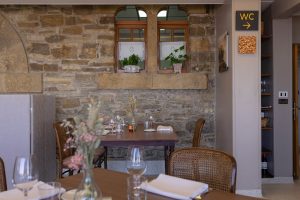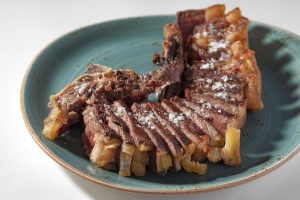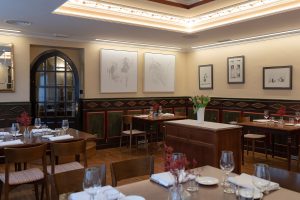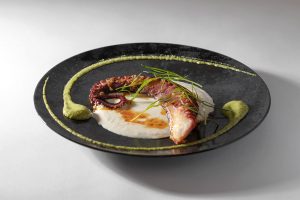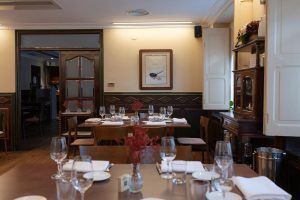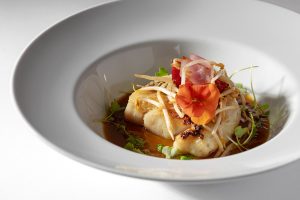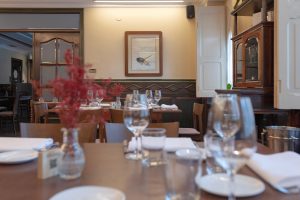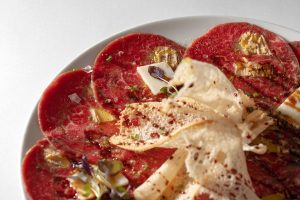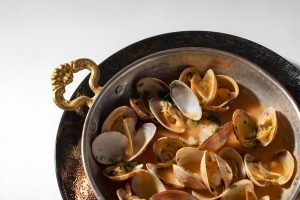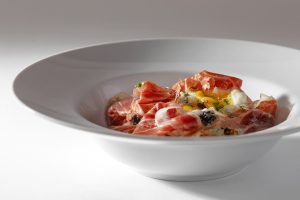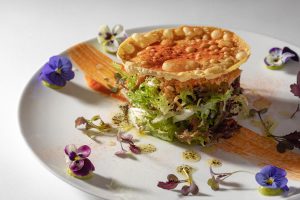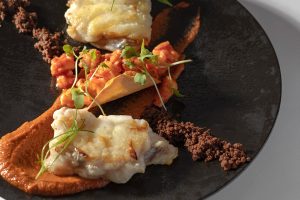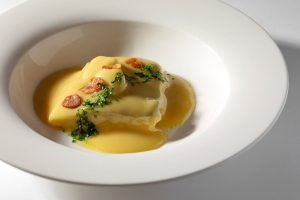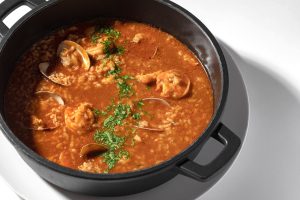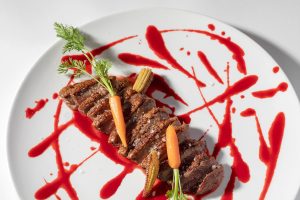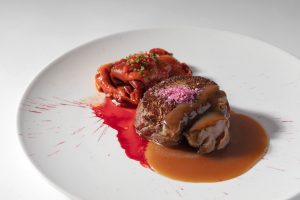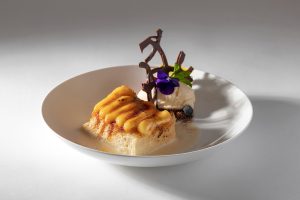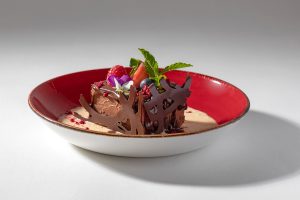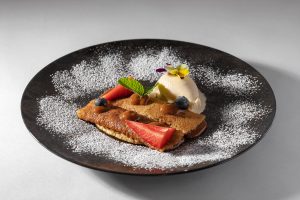 A restaurant with character
A dining room with views of the Cantabrian Sea and two interior dining rooms with a lot of personality, where you can enjoy a seasonal menu or a wide variety of dishes. A gastronomic space where you can discover our cuisine and our culture through your palate. A friendly and attentive service, so that you can savour every moment.
Lunch
Opening hours
13:00 – 15:15h
Wednesday closed.
Dinner
Opening hours
20:30 – 22:30
Sunday night and wednesday closed.
October – June: opened fridays and saturdays.